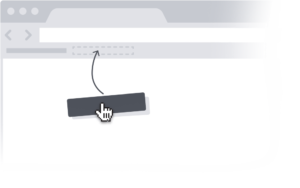 Drag and drop this button to your bookmarks/favorites toolbar:
Once you have it saved as a bookmark, go to any ACX listing and then select the Snoop bookmark.
Do not click it now. It only works at ACX on a listing page.
Snoop will work on some mobile devices, but it's tough to get that bookmarklet on the device, so a desktop computer is recommended.
If you can't drag and drop it:
Try Right-clicking it (or on a Mac, Ctrl-click) and a menu should pop up. Select Bookmark this link or Add to Favorites. Once that is done, go to ACX, make sure you are logged in and on a listing page, and select that bookmark/favorite from wherever it ended up in your bookmarks/favorites menu or toolbar.
---
Note that if you look under Completed Projects on the ACX snoop result page, any audiobook links will not work! This is no indication of legitimacy. These links are always broken and will always lead you to an error page on Audible. If you want to look more closely at those audiobooks, you must search for them manually directly on Audible.
Finding Author Snoop useful?
If you're not a member but would like to pitch in, show your appreciation by buying me a coffee!